Product Management
Keep your products and recipes organized by managing everything from one place
Catalog Administration
Maintain all your purchase items from vendors and retail products across customers
Recipe Management
Store your recipes with the ability to update, change, discontinue and scale them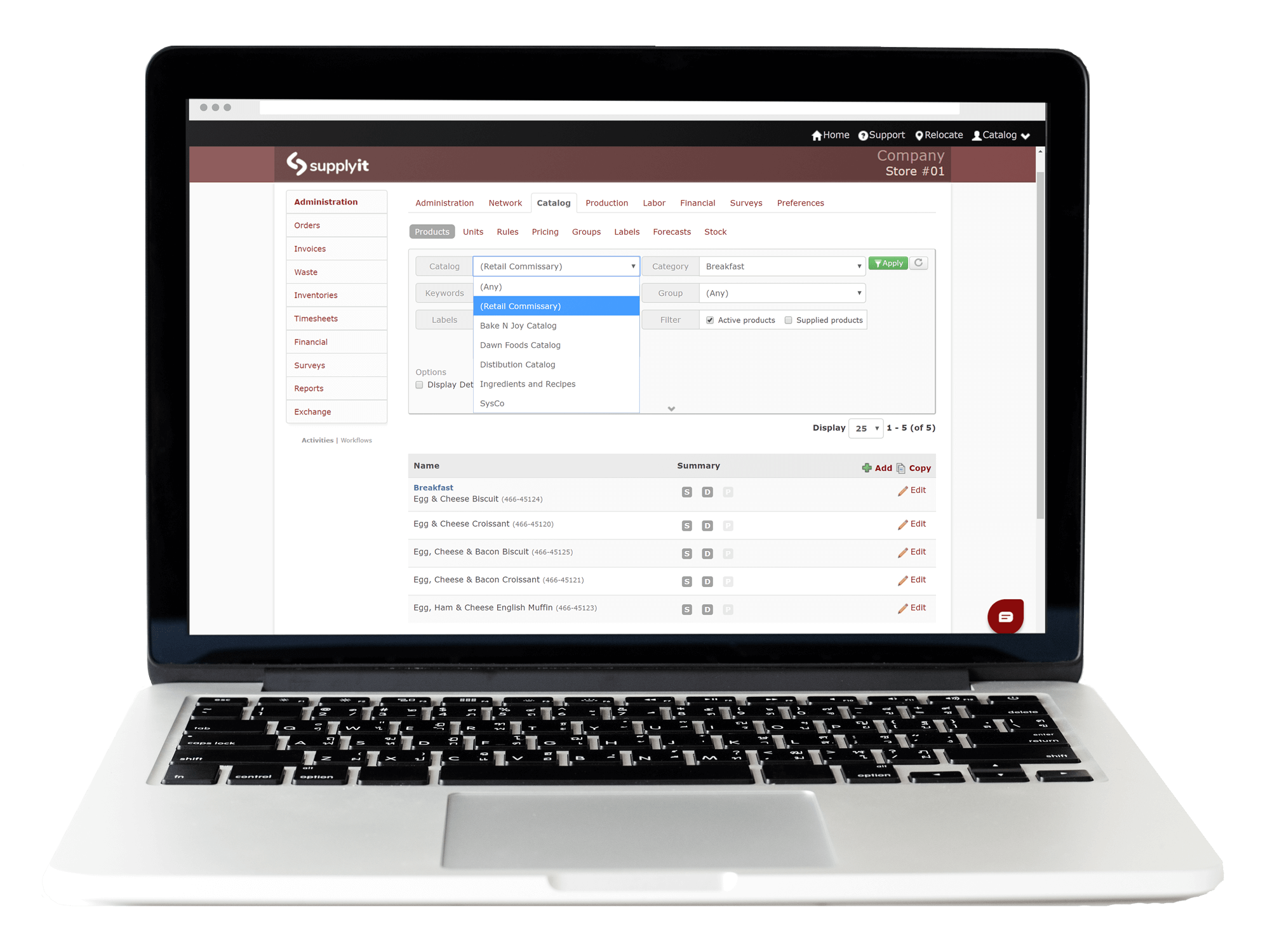 Streamlined Processes
Supplyit moved our company from complex and cumbersome spreadsheets to an online collaborative tool that all stores use effectively today.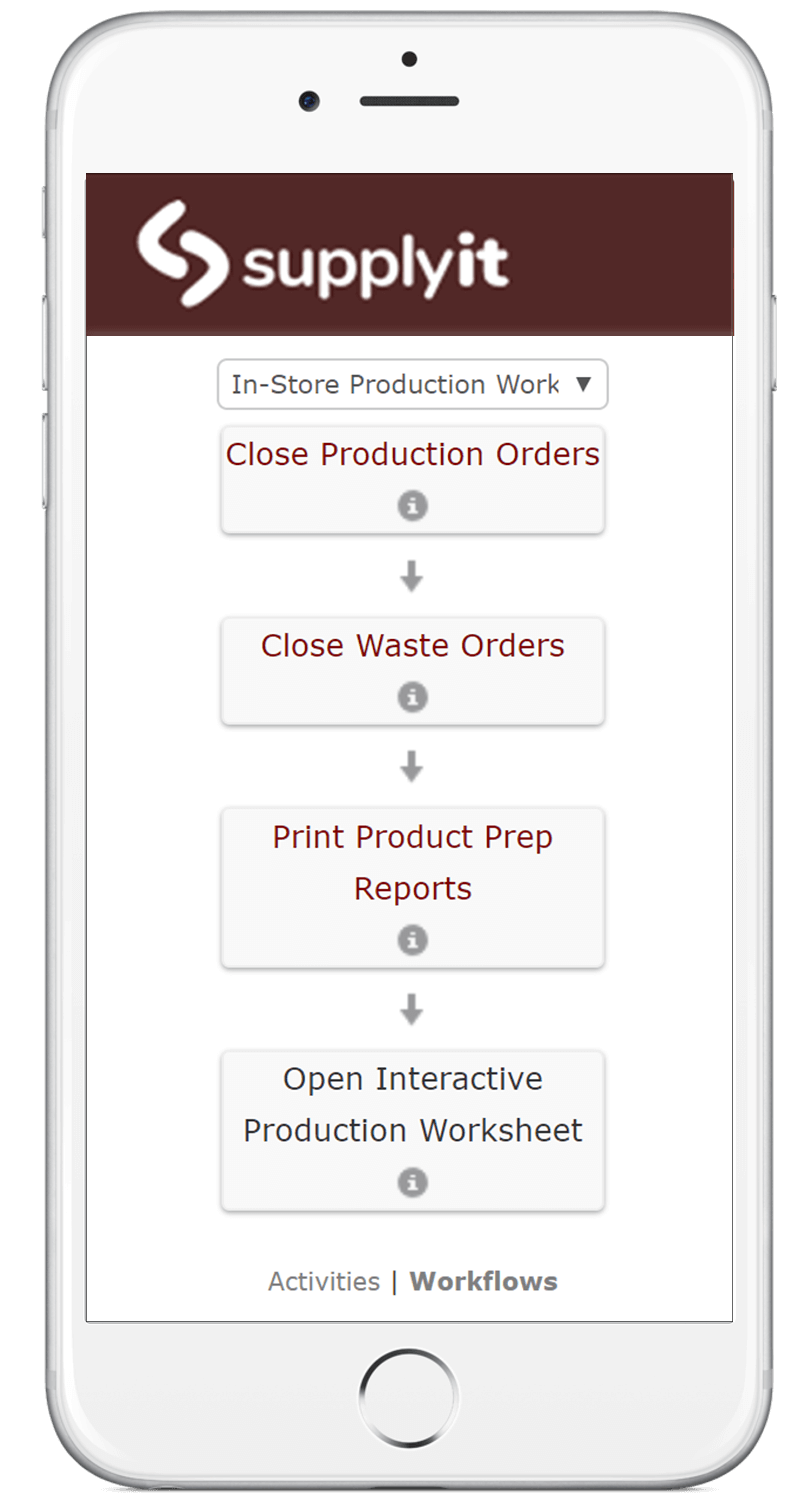 Workflows
Provide your employees actionable plans that help get the job done right.
Customizable
Based on your business and your processes
Clear
Step-by-step instructions within each workflow
Numerous
Create as many as you need
Replicable
The same from store to store
Global Administration
Continue to provide the same amazing customer experience as your business grows with the right tools.
Beyond Managing
See what else Supplyit can do for your business